Whitney is seriously fantastic! She is so well respected in the wedding industry and we totally understand why. She is so organized and knowledgeable, while at the same time she is so down the Earth. You meet her for a minute and she already feels like your best friend! I can't recommend her enough. Our wedding was beautiful and better than we could have ever imagined, thanks to Whitney!
Whitney and her team were amazing. She was everything that we could have asked for and made our wedding run perfectly. We do not think that our wedding would have been what we wanted without her. She was there through the whole process and was always available to help with any questions that came up through the process. We would recommend her to anyone that is looking for a top-notch wedding planner. She really was the best. -Emily and Kevin
Whitney and her team at Whitewood Events were so wonderful to work with during the whole wedding planning process and especially on the day of the wedding. She is professional and organized and made me feel so relaxed! My wedding party even commented about how she was so calm and kept things running perfectly! I can't say enough about Whitewood Events-- they made my dream wedding a reality!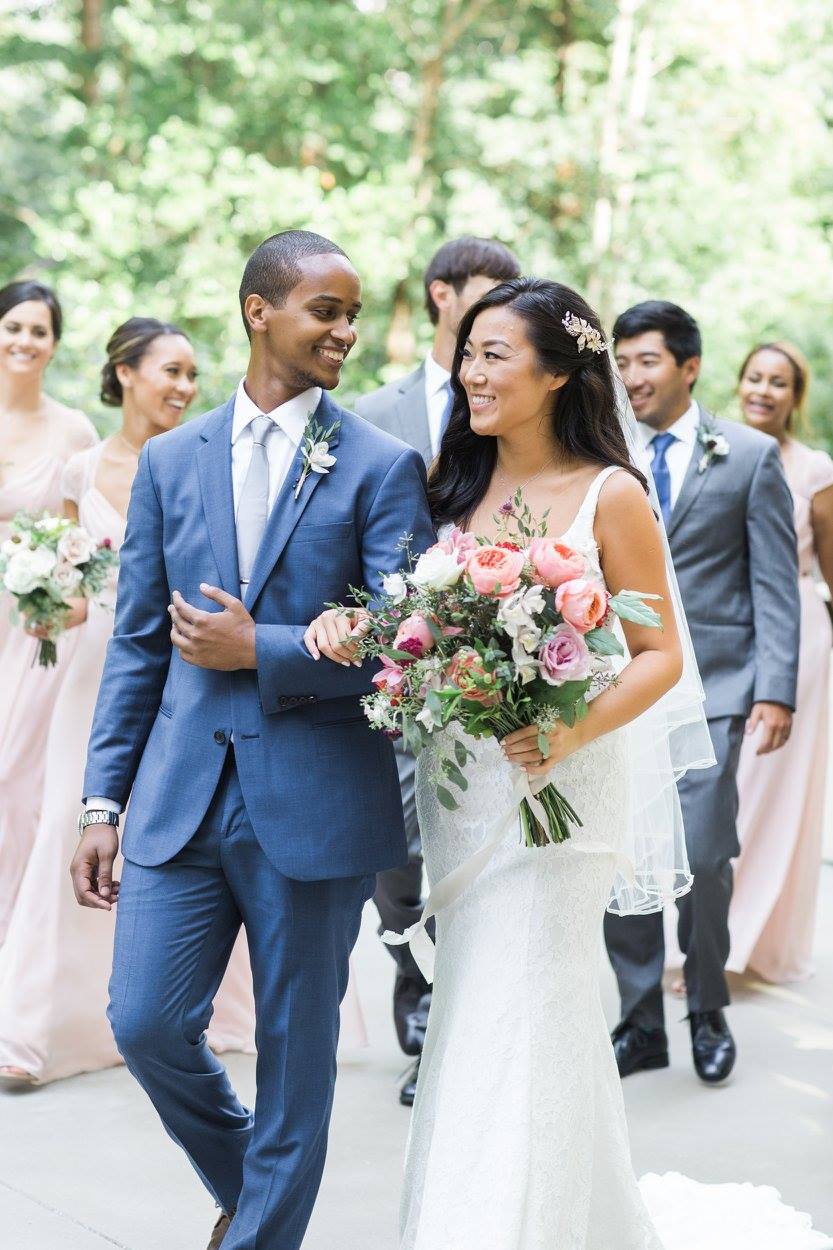 Whitney at Whitewood Events was the most amazing planner!! We are so happy we opted for the Full Planning services. Our entire wedding planning process was completely stress free! I am an extremely indecisive person (sorry Whitney), but Whitney made everything SO easy. We shared with her our general preferences and vision for the wedding and she did all the work in creating our dream wedding. Whitney is very organized, detail oriented, and easy to work with. She took care of coordinating with all of our vendors and made sure everything ran smoothly on our big day. We even gave her the nickname of our magical wedding fairy because she seriously went above and beyond in taking care of everything. At one point during our reception, my feet started to hurt and I wanted to change into flats. I sat down and Whitney had already placed my flats under my chair. Seriously magical!! I would highly recommend Whitewood Events to anyone looking to take all the stress and anxiety out of planning a wedding.
I couldn't have better things to say about working with Whitney. Throughout the planning process, Whitney was so attentive, organized and resourceful. She became a friend throughout the planning process, I found myself texting her wedding progress that I also updated lifelong friends on the same topic. Initially when I spoke with Whitney, I told her I knew what I wanted but needed help getting it to fit my budget. Her communication is incredible. She was so available to my h...usband and I when we had to catering contract issues, when we had to make budget calls, anything- she was available within 24 hours. THAT IS UNHEARD OF IN A WEDDING PLANNER, she was invaluable to our wedding! Whitney helped to alleviate any additional stress leading up to the wedding by providing helpful tips and resources that kept me and my husband on track for our big day. She took the reigns at our rehearsal and made sure everyone knew exactly what they were doing, and made it fun and enjoyable throughout. Her online tools are great, getting an update on my phone to do all the little things you forget to do was awesome! I felt no detail was unattended to because she gave me the planning tools to think through everything that was important to us. On our wedding day, I knew I had absolutely nothing to stress about because Whitney and her team were on it. She also is so calm and well organized that if something had got awry, I wouldn't have know about it! Every little detail, every step of the way. I couldn't have asked for a better planner, and am so grateful that we picked Whitney to help us throughout our wedding planning. I would recommend Whitney and her team to absolutely anyone(AND EVERYONE)!
I highly recommend Whitewood events. Whitney was incredibly helpful and so well connected with all the wedding vendors. She literally knows everything and also has very nice taste. If she's involved in your wedding, it will be beautiful!
If I could give a higher rating, I would. Whitney was such a pleasure to work with and she made my wedding a beautiful success. She gave us personal, stylish recommendations and was beyond patient. I valued her advice and input and truly loved having her as a big part of my wedding process. Her pricing is very reasonable for the service she provided.
Whitewood Events did a great job pulling together all of the last-minute details and coordinating the vendors the final weeks before our wedding. We had to bring everything into our venue (food, furniture, alcohol, etc) - couldn't have made it happen without Whitney and her team!
Our wedding day was such an amazing day and evening that would not have been possible without the hard work, planning, and coordinating that Whitewood Events put in to our big day. Whitney Downs was fantastic to work with! She was very organized and full of amazing ideas. All we needed to do was mention something, and she would make it happen and make it better than we could possibly imagine. She was extremely thoughtful and didn't let any detail go unattended. Every detail, from the table linens to the string lights was thoughtfully planned. I would highly recommend her to anyone who is planning a wedding. Whitewood Events was the foundation of such a magical event and day that far exceeded our expectations. Our wedding day was perfect!